We are a team of (nerdy) social scientists and (savvy) businesspeople who bring a wide range of experience to our understanding of people and the social worlds they inhabit.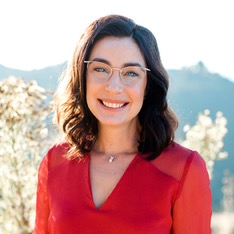 President, Cultural Anthropologist
Founder and President of KR&I, Susan is a cultural anthropologist with over 16 years of experience in the commercial sector. Specializing in foundational research to establish core human drivers for consumer behavior, Susan has led large-scale, multi-modal research projects for a range of industries.
General Manager
Known for her tireless work ethic, energetic personality, and hands-on approach, Holly has built a strong reputation for leading clients and teams through complex, large-scale projects. With over 17 years of experience, many of those in the Media and Entertainment industries, she brings her passion for creating effective and efficient processes to KR&I.
Research Manager
Karis is a qualitative researcher with over a decade of academic and commercial research experience in the Americas and the Near and Middle East. She holds degrees from Stanford University, University College London, and Universidad del Salvador in Argentina.
Media & Gender Studies Scholar
Rachel received her M.A. in Gender Studies from the London School of Economics and taught a number of courses in the field during her time as a PhD student at Rutgers University. Rachel's areas of interest include gender and sexuality in fandom and popular culture, particularly internet fan culture and the interrelationship between media consumption and social media engagement.
Linguistic Anthropologist
Heather is a linguistic anthropologist with a Ph.D. in anthropology from UCLA. She has 15 years of ethnographic research experience, studying patterns of human behavior and social interaction in relation to youth culture, family studies, and gender studies in the U.S. and Italy.
Research Analyst
Natalie is a multidisciplinary data scientist and problem solver with a M.A. in Social Science from UCLA. Her academic background, which also includes degrees in Political Science, Film, Television & Digital Media, and Latin, has fueled her interest in studying human society in all its dimensions, from intimate interactions to international relations.